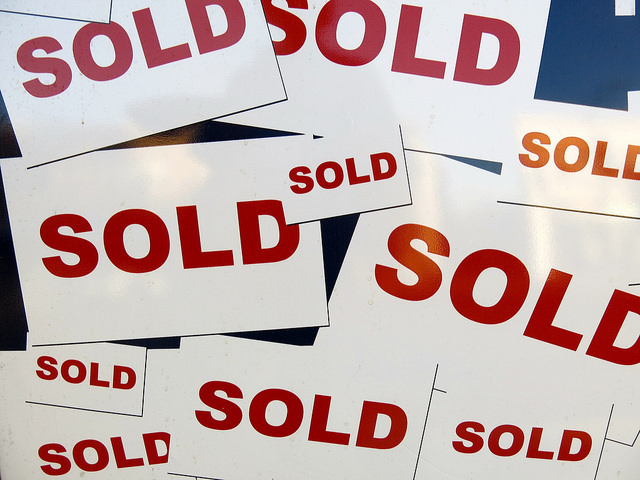 If you are selling your home, you want to make sure you are doing everything you can to sell quickly and for the most money. However, many sellers make unknowing mistakes that can jeopardize the sale. Consider these common mistakes that sellers make, and how you can avoid them.
Over Pricing Your Home
Everyone wants to sell their home for the most they can but one of the worst mistakes a seller can make is overpricing their home. If the home is priced too high, buyers won't look at it, especially in a competitive market. On the other hand, if it is priced too low, sellers worry that they won't make enough profit. Work with your agent to find the right price based on comparable sales, but other factors to consider include market movement, demand, the home's location and its condition.
Sellling A Home In Poor Condition
To get top dollar for your home you need to make sure you are doing everything you can to make your home in optimal condition. Doing repairs before putting your home on the market can boost chances of quickly selling. If potential buyers see things that are in need of maintenance, they tend to wonder what else is wrong. In addition to repairs, staging your home is also a great idea. By adding new paint or furniture you can entice buyers into seeing all the positives your home has to offer.
Staying in Your Home During Showings
While many homeowners feel that they need to be present for open houses or for showings to answer questions for potential buyers, it will actually do more harm than good. Buyers tend to feel uncomfortable with the home buyer following them around. You want to make the potential buyer feel at ease and spend time looking at your home's features and benefits. Let your agent take over in showing the home and answering any any questions for you.
Failing to Act Fast With Offers
When you do get an offer on your home, make sure you act quickly. By not acting on offers you can lose on the sale quickly. Things can change quickly in the mind of a prospective buyer. A buyer's motivation level decreases with time and they might find something they like better so it is best to strongly consider the offer and act in a timely manner. Contact me today if you are planning to sell your home. I will be happy to help you determine the value of your home and start the selling process.
Heidi Bowser
Century 21 Award
30589 Temecula Pkwy
Temecula, CA 92592
hbowser1@gmail.com
www.HeidiBowser.com
(951) 691-7892
Image courtesy of torbakhopper/Flickr.com