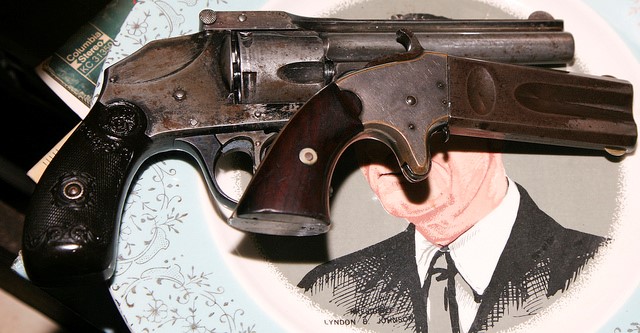 Enjoy a special event at the Temecula Valley Museum on May 14th where you get the chance to learn more about the Old West. This exhibit will feature hand-drawn antique guns created by a local artist along with other tools that were used to find and prepare food during the late 19th century.
This special exhibit is a temporary addition to the museum. While you're here, you can enjoy all the other exhibits and activities as well. Take in Old Town on a walking tour given on Saturdays at 10am. The tour lasts 1.5 hours and is designed for people of all ages.
While the entrance to the museum and the special exhibit, Firepower and Food, is by donation, the walking tour is $5 per person. You can visit the special exhibit any time between 10am and 4pm on May 14th or on Sunday May 15th between 1-4pm.
When: May 14th, 2016 from 10:00 AM – 4:00 PM and May 15th, 2016 from 1:00 PM – 4:00 PM
Where: Temecula Valley Museum, 28314 Mercedes, St. Temecula, CA
For more information regarding Fire Power and Food, please click here.
Heidi Bowser
Century 21 Award
30589 Temecula Pkwy
Temecula, CA 92592
hbowser1@gmail.com
www.HeidiBowser.com
(951) 691-7892
Image: Courtesy of juxtapose^esopatxu/flickr.com